Advertiser not validated.

Used Crank for Rotax 582 bluetop. Now sold. Thanks Afors. United Kingdom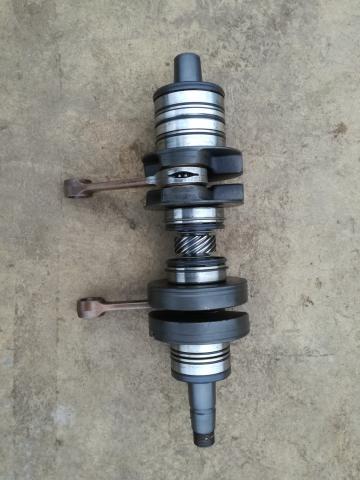 582 Bluetop £100
Item now sold.
Thanks Afors

Used Rotax 582 Bluetop crank removed from 2001 Blade 582.
No small end bearings or pistons otherwise complete.
600 hours. Bearing clearance: 40 micron for both cylinders at 6degrees Celcius. Max allowed 81 microns so well within limits.
Engine ran smoothly and reliably before removal. Compression was 135psi for both cylinders so no sign of seal failure.
Shame to let it lie around and collect dust.

Contact the advertiser